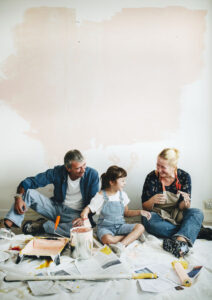 Buying a home is very exciting, but it can also be very stressful. If you're someone who has bought a home that needs a little bit of TLC, you're going to need somewhere to put all of the trash that is accumulated when cleaning up the house.
Dumpster rentals can be your best friend when it comes to disposing of all the carpets, flooring, and other garbage ripped out of the home.
Here are some reasons why
Homes that Need Renovation Produce Trash
When first entering your new home with the thought of fixing it up, there's going to be a lot of work that has to get done before you move in. If there are old carpets, they'll need to be ripped up and thrown away along with all the staples.
If there is hardwood flooring that cannot be salvaged, you'll find yourself ripping up that flooring to throw away. These materials will need to be disposed in larger containers, which means a dumpster rental proves useful.
Benefits of a Dumpster Rental for New Home
As you produce more trash to throw out, this can pile up. It makes no sense to keep moving the trash little at a time more frequently.
Here is why you should rent a dumpster in this situation:
Clean-up is easier and more efficient
Easy to Transfer to Dump spot
All in one trash removal
Rent a Dumpster Until Finished
Dumpster Rentals Offer Different Sizes
With dumpster rentals, you have the ability to choose different sizes for different projects that you need to get done. If you're in need of a larger dumpster for the amount of trash built up after home renovations, you have come to the right place. At A1 Dumpster Rentals, we can provide you with a dumpster rental for your home renovation. Contact us at a1dumpster@gmail.com today or visit us online for more information!