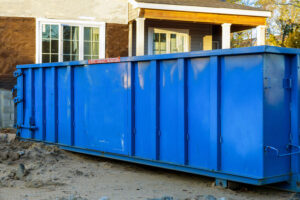 Undertaking a home remodel is an exciting opportunity to transform your living space into the home of your dreams. However, with renovation projects come heaps of construction debris and waste materials, which can slow down progress and hinder efficiency. Renting a dumpster might not be the first thing that comes to mind when planning your home remodel, but it can be a game-changer in maximizing efficiency.
On-Site Waste Management
Renting a dumpster brings the advantage of on-site waste management, allowing you to handle debris and waste materials promptly. Rather than piling up clutter or making multiple trips to waste disposal sites, you have a designated dumpster conveniently placed on your property. This streamlined waste management process ensures that your renovation area stays organized and free from obstacles, enabling you and your contractors to work efficiently without unnecessary interruptions.
Eliminating Delays and Downtime
A cluttered and disorganized workspace can lead to delays and downtime during your home remodel. Without proper waste disposal in place, you may find yourself spending valuable time clearing debris instead of focusing on the renovation tasks. Renting a dumpster eliminates this problem, providing an efficient solution to dispose of waste as it is generated. With less time spent on debris management, your renovation timeline stays on track, and you can complete your project faster.
Enhanced Safety and Productivity
Safety is paramount during any home renovation project. Construction debris can create hazards and increase the risk of accidents, injuries, and damage to property. By renting a dumpster, you keep your renovation area clean and free from debris, minimizing potential risks. A clutter-free workspace enhances productivity, as it allows for smoother movement and better access to tools and materials. This creates a safer and more productive environment for everyone involved in the remodel.
Tailored Dumpster Sizes
Renting a dumpster offers the flexibility of choosing the right size to suit your specific needs. A reputable dumpster rental company, such as A1 Dumpster Rental, provides a range of dumpster sizes, ensuring you have the appropriate capacity to accommodate your project's waste volume. Opting for a dumpster with the right size prevents overfilling and ensures efficient waste disposal, saving you time and potential overage fees.
Responsible Waste Disposal
With environmental consciousness on the rise, responsible waste disposal is more critical than ever. Reputable dumpster rental companies prioritize eco-friendly practices and responsible waste management. A1 Dumpster Rentals, for example, partners with recycling facilities to divert recyclable materials from landfills. By renting a dumpster, you contribute to reducing your home remodel's environmental impact and demonstrate your commitment to sustainability.
Contact A1 Dumpster Rentals at 704.391.7030 (Charlotte, NC) or 803.951.1713 (Lexington, SC) for more information about our dumpster rental services.