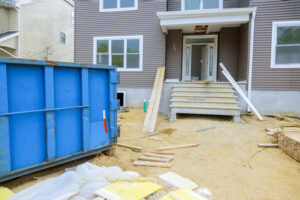 In our lives today we are all looking for the fastest way to do everything. Renting a dumpster can be the most convenient, and easiest way to dispose of trash. Whether you're getting rid of debris from a storm, constructing an addition on your home, or moving out, a dumpster rental could be your saving grace.
Home Remodel
Home remodels tend to create quite a bit of trash from the debris and construction project. Renting a dumpster and having it sit out on your driveway can allow you to clean-up everything from the job. This will cut back time and cost on your home remodeling project.
Selling Your Home
When the time comes that you're starting to think about selling your home and moving to a better home, consider de-cluttering your stuff. De-cluttering is extremely important. You may have gathered plenty of stuff and stored it in the basement. Perhaps you haven't even used these items in years. Maybe it's time to get rid of them. With a dumpster rental, you can clear out your junk in no time before the big move!
Landscaping and Storm Clean-Up
Landscaping is a big part of keeping-up with maintaining your yard. If you are someone who loves to landscape your yard every year, you probably understand how much work that goes into it, as well as the amount of debris that is created during the process. A severe storm can also cause branches to fall and debris to scatter around your yard. Renting a dumpster will solve these issues for you.
A1 Dumpster Rentals
Because dumpsters come in many different sizes, we can handle all types of jobs. If you are looking to do a quick clean up around the house we have a dumpster for you. Household waste? Not a problem. Are you doing a home remodel? There is a container for you as well. They are many different sizes and prices to fit any budget.
If convenience is the number one reason for the dumpster, they are dropped off and picked up when you have finished loading it. How easy is that?
Contact A1 Dumpster Rentals at 704.391.7030 (Charlotte, NC), 803.951.1713 (Lexington, SC), or visit us online for more information today!